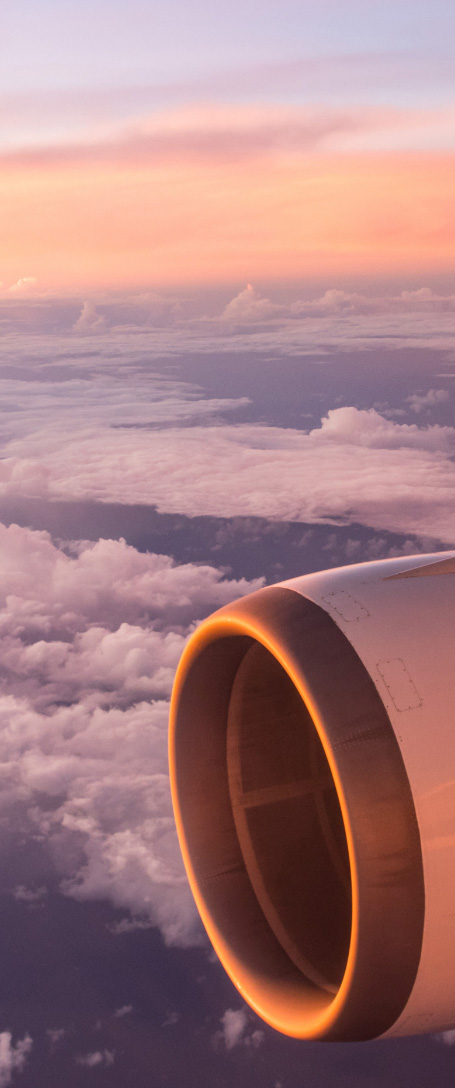 Airworthiness.
Reliableness.
Engineerness.
/

Home

/

Aircraft Modifications

/

Structure & Repairs
Aircraft Structure & Repairs
PMV Groupe, through PMV Engineering, provides Aircraft structural modifications and repairs. Our capabilities include modifications and repairs required for both interior and exterior fuselage components related to the integration of cabin upgrades, new systems from small antenna doublers to cargo conversion.
Are you looking for Aircraft structure & repair solutions?
PMV Groupe structure engineers design and substantiate major/minor changes and repairs for metallic fuselage, primary and secondary structure.

Focus on our Aircraft structure & repair solutions
Structure modifications: stand alone or in combination with cabin interiors and avionic modifications
For installation of items of mass on seats or cabin monuments or those attached to the Aircraft structure like antenna doublers or metallic supports, our engineers can perform:
Modification's design,
Static strength calculation,
Fatigue & Damage Tolerance analysis.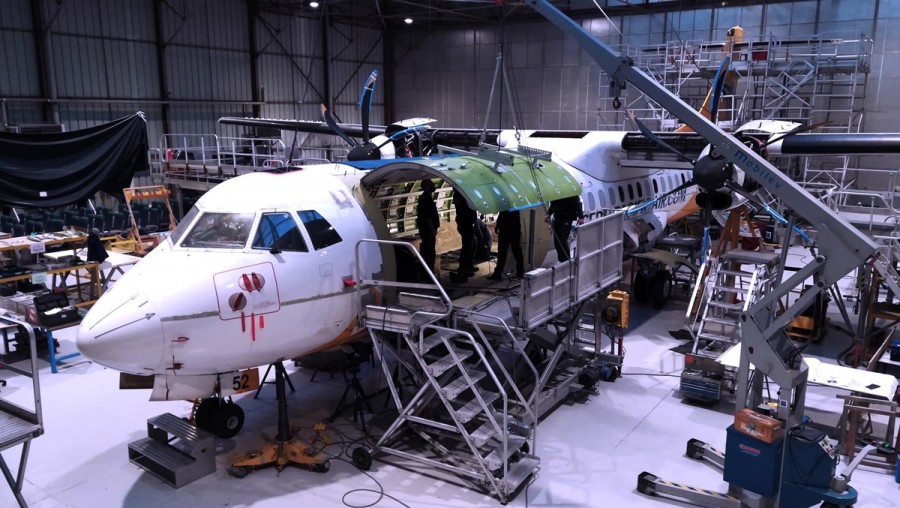 Repairs: minor and major repairs design in support to operators

PMV Engineering team performs:
Damage assessment,
Repairs solution design,
Justification dossier,
Minor/Major repairs approval.
Pax to Freighter conversions on ATR42 and ATR72 Aircraft: we ensure the continuing airworthiness
To support the ATR Aircraft Pax to Freighter (P2F) STCs, Bulk Freighter Conversion (BFC) and Large Cargo Door (LCD) owned by IPR Conversions (Switzerland) Ltd and inherited from the original manufacturer Alenia, PMV Groupe takes care of all aspects:
Management of the deviations found during the working party,
Design of structural repairs,
Design of changes for installation kit optimization,
Certification support (EASA/FAA/TCCA).

Last update: ATR72 Bulk Freighter Conversion – Validation under FAA STC ST11175IB
This STC equips the aircraft with a full class E cargo compartment, including smoke detection system, cargo liners, 9G intermediate nets as well as an improved floor load capacity.
This FAA validation will ease aircraft authority transfer, part of the aircraft redelivery process.
This validation thus allows aircraft owners saving time and cost during the transfer, since it avoids the involvement of a Designated Engineering Representative (DER).
We now offers a whole range of cargo conversion fully certified by EASA, and validated by both FAA & TCCA, through the STC owned by IPR Conversions (Switzerland) Ltd.

Get more insight about these STCs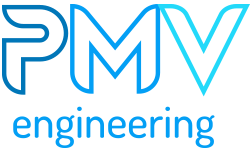 EASA approved Design Organisation
All Aircraft modifications and Aircraft repairs are managed in-house by our EASA approved Design Office represented by PMV Engineering (EASA DOA 21J.487).
About us

PMV Groupe provides you with a turnkey solution, what does this include?