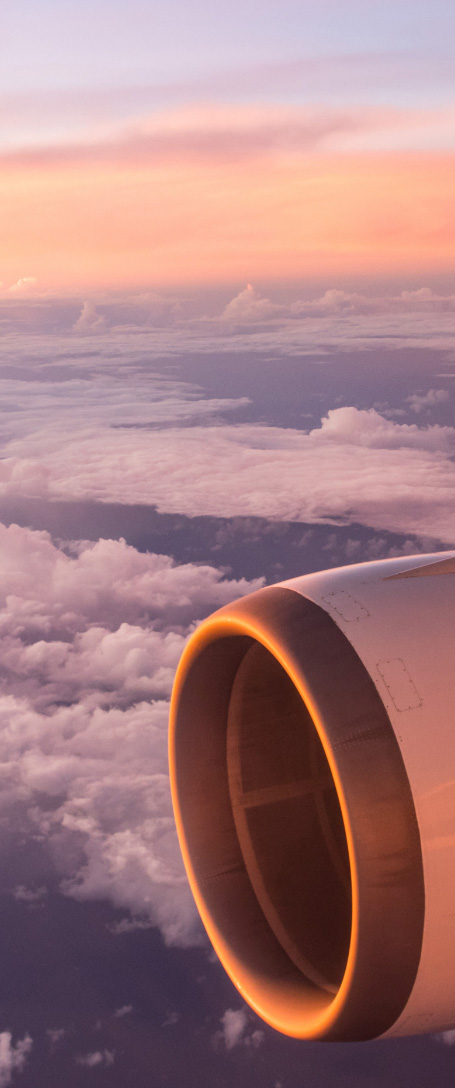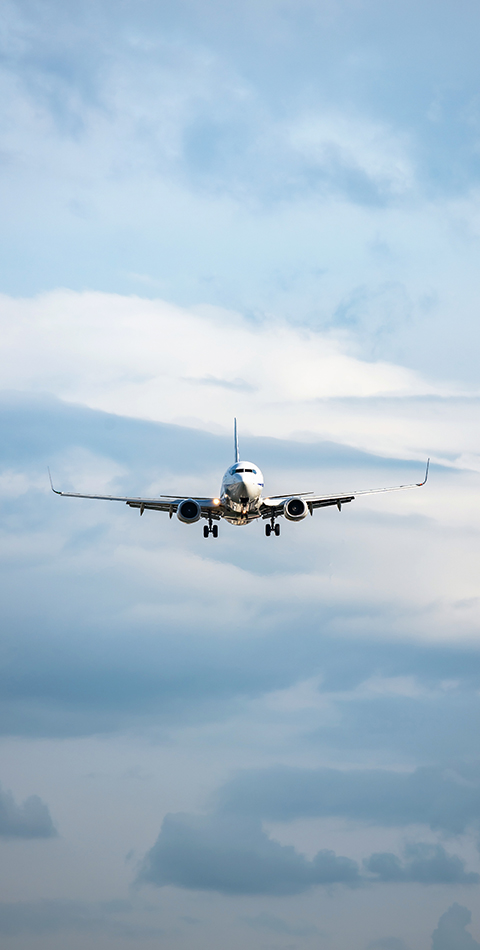 Airworthiness.
Reliableness.
Engineerness.
PMV Engineering first approvals for ATR Bulk Freighter with Large Cargo Door cargo conversions
23 Jan 2020
PMV Engineering, as the official EASA/FAA/TCCA STC holder of the ATR42/72 Passengers to cargo (P2F) conversions,recently approved MSN 432 (ATR72-212 from Hawaiian) and MSN 820 (ATR72-212A '500 version' from Cebu Pacific) for release into service after this huge modification.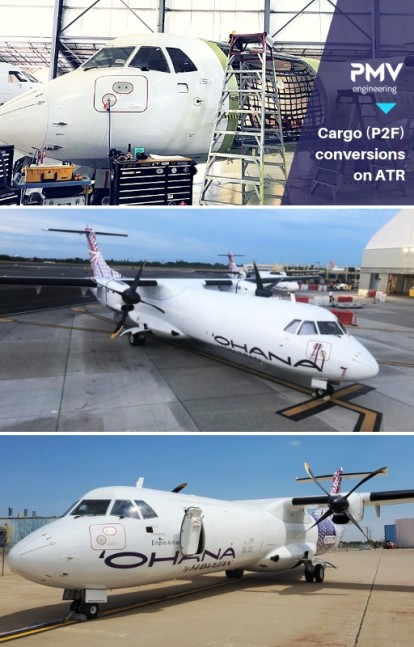 IPR Conversions, the former STC holder of the ATR42/72 P2F conversions (Bulk Freighter (BFC) + Large Cargo Door (LCD)), contracted PMV Engineering 18 months ago to be their Part21J Design Organisation (DOA) in support of the Part 145 MROs and continuous airworthiness of the existing fleet (around 20 A/C). In order to master these conversions, PMV Engineering did actively support the Part 145 MROs , Sabena Technics Dinard, France for MSN 820 and Empire Aerospace Hayden, Idaho USA for MSN 432.
In anticipation of this contract, PMV Engineering extended its DOA scope of approval to Structure, Hydro-mechanical Fuselage doors as well as minor and major Repairs. A new Structure department has been created and a team dedicated to the cargo conversions has been hired to offer the best possible service to ATR cargo customers.
The Large Cargo Door STC is a worldwide unique feature allowing the use of standard 88″x108″ pallets or LD3 containers, optimizing the ATR freighter capabilities. PMV Engineering is actively working on the improvement of the BFC + LCD conversion data package to reduce the aircraft downtime.
More information about our Aircraft structure & repair solutions
Get more insight about our EASA STCs