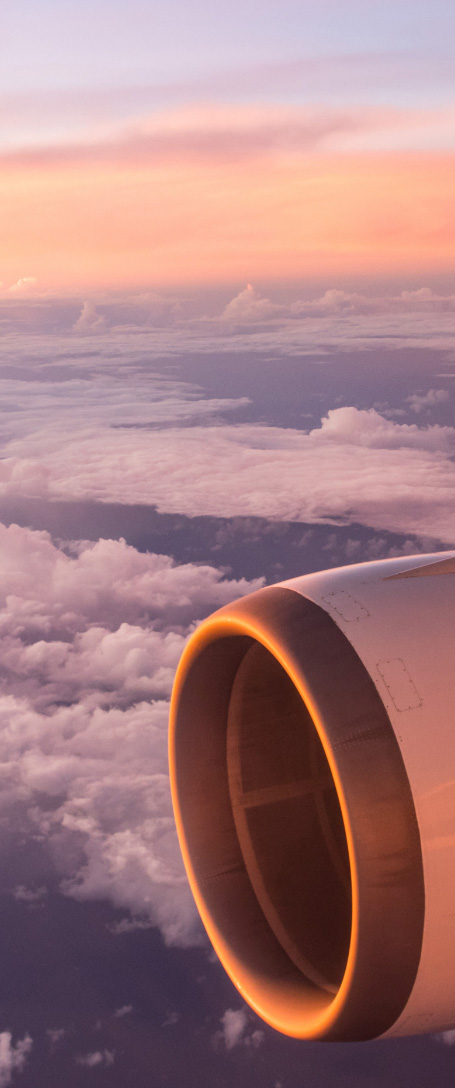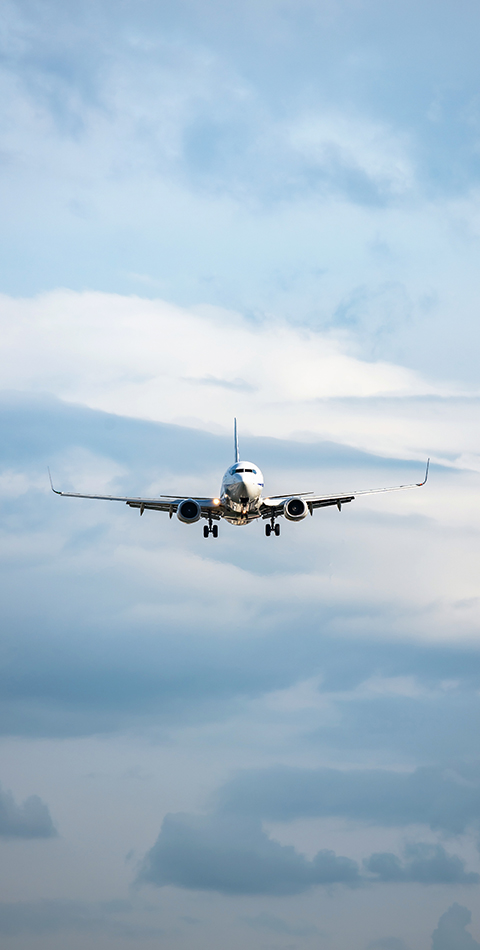 Airworthiness.
Reliableness.
Engineerness.
CMA 9000 FMC is now in-service on A300-600 MSN 733 T7-ASK for San Marino Executive Aviation
25 Jul 2022
PMV Engineering satisfied San Marino Executive Aviation customer expectations by installing the FMS CMA-9000 on A300-600 MSN 733.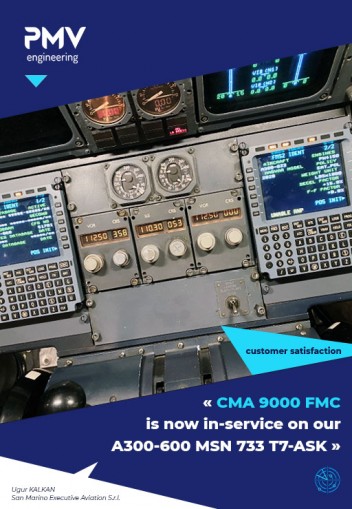 Thanks to a very comprehensive Service Bulletin developed by PMV engineering and a proven installation kit after more than 20 installations, the formerly approved (EASA STC 10058463) FMS configuration has been easily implemented on this new MSN.

This FMS, manufactured by CMC Electronics complies with TSO-C129a A1, TSO-C115c and TSO-C113 and support RNP >= 0.3 as per PBN requirements.
The CMA-9000 (see picture) FMS contains both traditional FMC and MCDU LRUs into a single box, so-called FMCDU. Compared to "traditional" FMS this cost effective solution is the best-seller for Airbus Wide Bodies (A300/A310) retrofit.

All previous interfaces have been kept and re-routed to the cockpit. In addition to basic lateral and vertical navigation functions, the CMA-9000 also support datalink functions (FANS) like CPDL-C and ADS-C.

For any question about avionic modifications, feel free to contact us.
Some words from from our customer San Marino Executive Aviation:
" CMA 9000 FMC is now in-service on our A300-600 MSN 733 T7-ASK since more than one month. I also flew the system and we are very happy with the performance and integration with our aircraft.
I would like to thank you for the project and you can always transfer my positive feedback to your next customers.
Both PMV Engineering and CMC did a great job!"
- Ugur KALKAN, Managing Director -
Find out more >>
Communication, Navigation & Surveillance systems