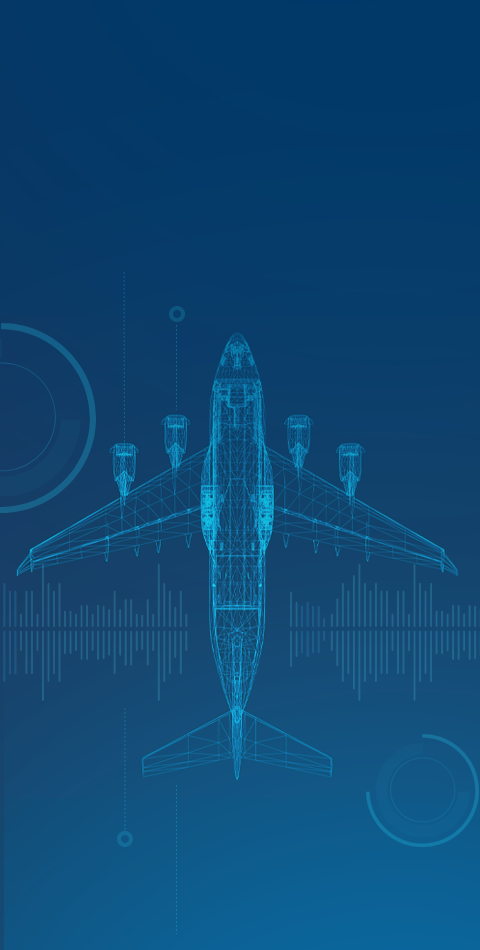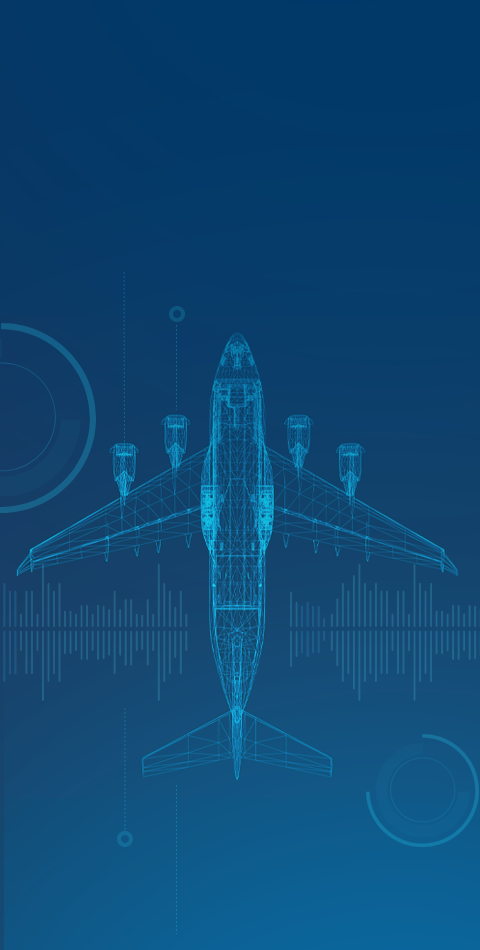 Airworthiness.
Reliableness.
Engineerness.
The ADS-B Out mandate in Europe is approaching… are you ready?
The ADS-B Out was made mandatory in Europe by the Commission Regulation (EU) No 1207/2011 (Surveillance Performance & Interoperability (SPI)) issued on 22 November 2011, then amended in 2014 and 2017. The original mandate stated that from 07 June 2020, all aircraft that weigh more than 5 700 kg, or have a max cruise speed greater than 250 knots, will need to be equipped with Mode S ELS (Elementary Surveillance), Mode S EHS (Enhanced Surveillance) and ADS-B capabilities to be operated in European airspace.
The latest Commission Regulation (EU) No 2020/587 that was issued in April 2020, during the COVID 19 crisis, amends the SPI regulation 1207/2011 by extended the mandate limit date by 6 months, i.e. until 07 December 2020… in other words tomorrow.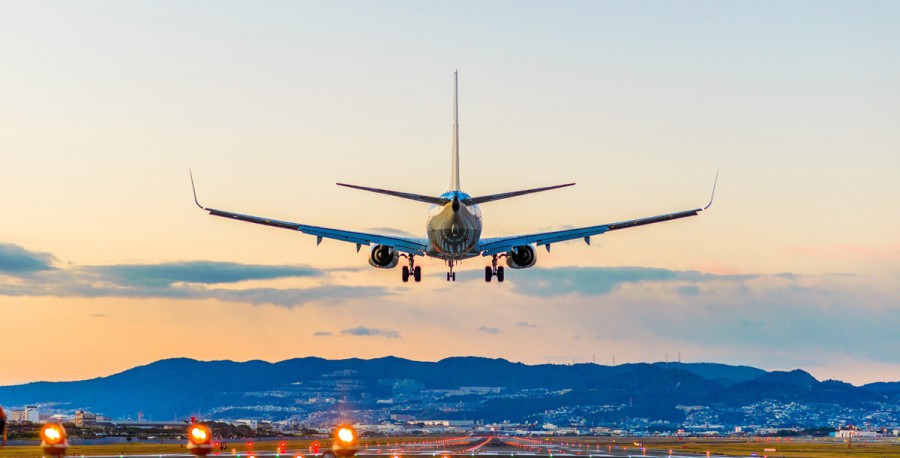 "ADS-B", what is it?
ADS-B stands for "Automatic Dependant Surveillance – Broadcast". It is the replacement and augmentation of radar-based aircraft surveillance systems. With ADS-B, the surveillance of aircraft does no longer rely on radar ground stations, but on airborne GPS receivers. Aircraft equipped with ADS-B broadcast their precise position and velocity data, as well as altitude and supportive information automatically, without pilot input, to ATC on ground (ADS-B Out) or to other aircraft (ADS-B In).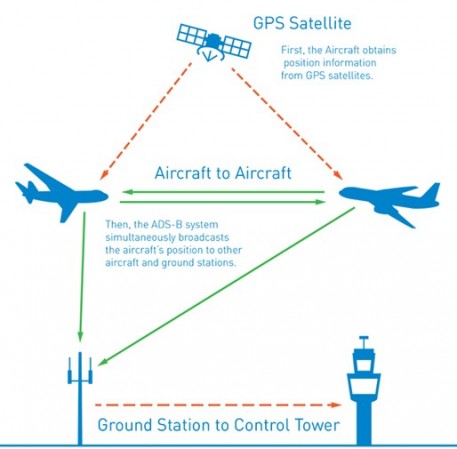 This makes the aircraft visible, real-time, to the ATC and other appropriately equipped ADS-B aircraft. ADS-B allows ATC to monitor and separate aircraft efficiently, with more precision. Because it uses GPS signals, it expands surveillance services into areas where little or no radar coverage exists.
What is the benefit of ADS-B?
ADS-B provides surveillance and improved situational awareness to pilots and ATC. Providing a flexible and expandable platform to accommodate future air traffic growth, ADS-B is designed to improve the safety, capacity and efficiency of the National Airspace System (NAS).
Why choosing PMV Engineering for aircraft retrofit with ADS-B Out?
Whatever the type of aircraft to be fitted with ADS-B Out function, The PMV Engineering solution deals with different ATC Mode S transponder models (TRA-100B from Honeywell, TPR-901 from Rockwell Collins, and XS-950 from ACSS) within the scope of approval of the same STC. This allows to implement the ADS-B Out function on any MSN with new transponders but coming from the same manufacturer than the replaced units.
PMV Engineering's STC also provides different options for the "ADSB FAIL" visual indication in cockpit: Either the replacement of the ATC/TCAS control panel, either the installation of a dedicated visual annunciator on the main instrument board. In all cases, the post-mod ATC configuration fully meets the minimum standard for ADS-B (i.e. RTCA DO-260B/EUROCAE ED-102A).
PMV Engineering, your STC provider for ADS-B Out mandate!
PMV Engineering (EASA.21J.487) certifies ADS-B Out in compliance with EASA and FAA regulations on:
A320 family Aircraft (EASA STC 10064008 / FAA STC ST04307NY)
B737 Classic/NG (EASA STC 10065222 / FAA STC ST04166NY)
Airbus Wide Bodies (A300/A310/A300-600) (EASA STC 10072313)
Airbus A340 series aircraft (fully transferable on A330 series aircraft through a new "paperwork" STC) (EASA STC 10074450)
A new STC for ADS-B Out installation on Boeing B747-400(F) should follow in the coming weeks.
See more about our ADS-B Out STCs
Overview of retrofits mandate and modifications required to comply with the rule
Retrofit mandates - What is required and when?
All flights operating as general air traffic in accordance with instrument flight rules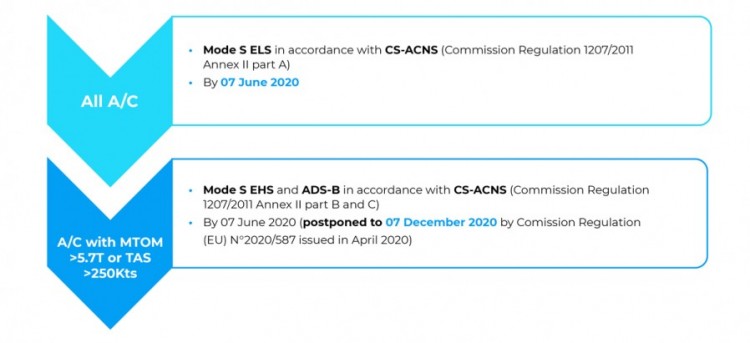 What modifications are required to comply with the rule?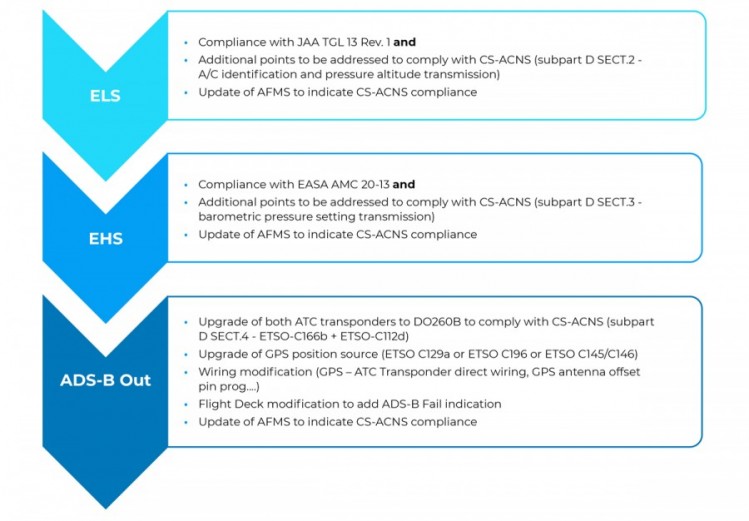 December is coming soon, do not hesitate to contact us for more information should you need to conform your Airbus Long Range aircraft fleet with SPI mandate!
Author: Lilian Lagaly, Deputy Head of Airworthiness Office

#Avionics